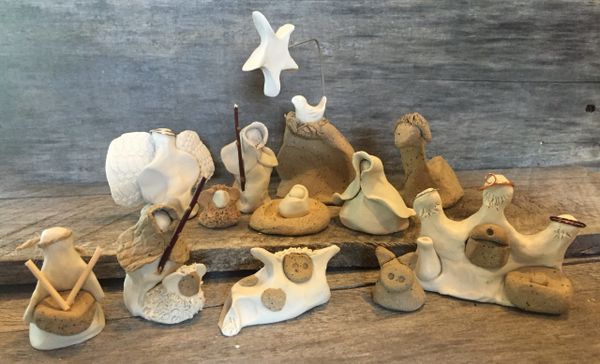 "The Promise"
"For God so loved the world that he gave his one and only Son, that whoever believes in him shall not perish but have eternal life." John 3:16
This set includes the Nativity and the Visitors together. It comes as pictured with pure porcelain figures or porcelain figures with speckled brownstone faces. Each piece is wrapped in muslin and nestled in a wooden crate.
Contact for availability and pricing.