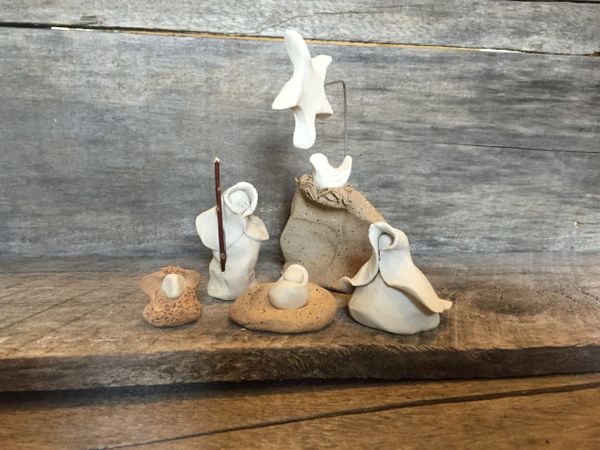 "The Nativity"
"This will be a sign to you: You will find a baby wrapped in cloths and lying in a manger." Luke 2:12
This six piece set includes the enclosure with the star, Mary, Joseph, angel, sheep, the manger and baby Jesus. Each piece is wrapped in muslin and nestled in the hay in a wooden manger.
The set comes as pictured in porcelain clay with speckled brownstone faces or pure porcelain figures.
Contact for availability and pricing.