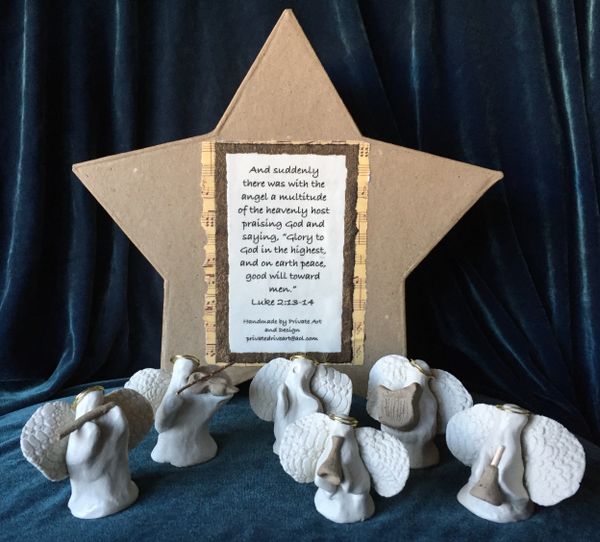 "The Heavenly Host"
"And suddenly there was with the angel a multitude of the heavenly host praising God and saying, 'Glory to God in the highest, and on earth peace good will toward men." Luke 2:13-14
This set conjures images of the angelic voices and music raised in praise and heralding the arrival of the baby Jesus. It is always an assorted set of six angels with various instruments including voices praising God.

The angels come as pictured in pure porcelain or porcelain with speckled brownstone faces.
Contact for availability and price.